ZAC The Dripless Wine Pourer

Save even the last drop of wine… Now you can with the new and colourful ZAC Wine Pourer!!
ZAC – the practical dripless wine pourer accessory that enables you to pour wine without wasting even one drop – is renewed to offer you elegant customized solutions.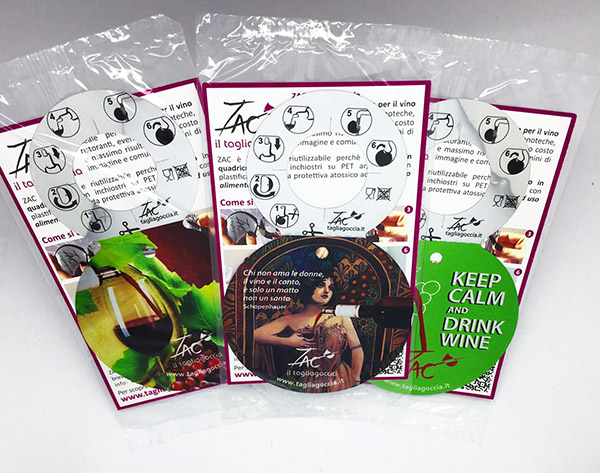 Adapt the new ZAC Dripless Wine Pourer Mirror Classic Color to the image of your company and it will become a useful and refined business card for your customers.
ZAC Mirror Classic Color is safe as it has been created in Italy with non-toxic inks and materials. You choose how to customize it or trust our experience in the communication field.
We guarantee you the best results, also thanks to the top quality photorealistic print.
You can always insert the logo of your company and your contacts on the new ZAC Wine Pourer, but the novelty is the possibility to customize it with colourful graphics: a touch of style that does not go unnoticed, to be exhibited in wineries, wine shops, restaurants and at important events.