Examples of ZAC
Customize the new ZAC Wine Pourer Mirror Classic Color
ZAC the Dripless Wine Pourer is a customizable wine gadget that you can enhance with a logo, colours and prints in four-colour printing of your choice that can be adapted to a 75 mm circle. An economic but refined solution to be remembered by your customers.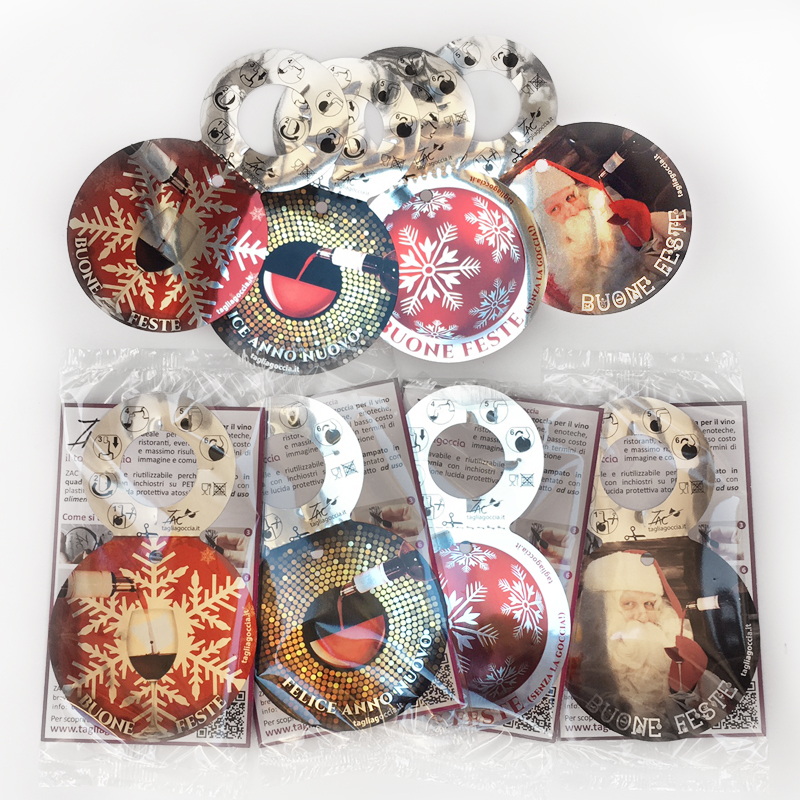 ZAC is washable and can be reused. It has been created in Italy on silver PET with protective gloss lamination on the printed side. Inks and materials are safe and non-toxic.
Contact us for a quote and we will create you an effective and original offer that will always be remembered by your customers… especially in the moments that they taste a good wine without wasting even a drop or staining clothes and tablecloths.